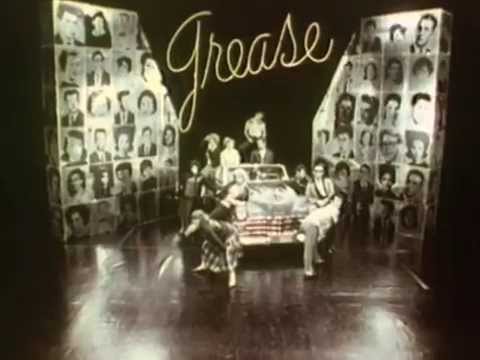 A television commercial for the original Broadway production of "Grease."
That hair! Their gum! Those songs!
Even when "Grease" was new, it was old — an intentionally nostalgic look back at the late 1950s. And Fox is counting on nostalgia for the musical, as well as for the era it depicts, to drive audience to its live musical version of the show, airing Sunday night at 7 Eastern time.
But how was the show marketed after it first opened on Broadway in 1972? Above is a television ad for the original production, which ran for eight years. (The show was also adapted into a movie in 1978, was revived on Broadway in 1994 and 2007 is frequently performed by school and local theater companies.)
The commercial was posted to YouTube by Serino/Coyne, an advertising agency that has represented "Grease" on Broadway. (The show was originally represented by the agency Blaine Thompson, where Nancy Coyne and Matthew Serino worked before forming their own company and taking the "Grease" account with them.)